Farro
Regular price
Sale price
$8.99
Unit price
per
Sale
Sold out
Description

Farro is a hearty ancient grain with a nutty flavor and a firm yet chewy texture. This grain has been pearled to remove some of its outer layer and reduce its cooking time. Farro is high in fiber and other nutrients, making it a healthy grain choice. Because it maintains its texture after cooking, farro is popular in soups, but it is also commonly used in salads

Net wt. 17 oz (481.9 g)

Description

What is farro and how to use it?

Farro is a grain with a history dating back about 10,000 years. Our farro has been pearled to remove some of its bran layers, thereby drastically reducing its cooking time. Because it remains al dente after cooking, farro is popular in soups (it does not get mushy). With its nutty flavor, it is also great in salads.

How to cook farro (basic instructions)

Add 1 cup of farro to 2-1/2 cups water. Season to your liking.
Boil, then reduce heat and simmer, occasionally skimming water, for 30 minutes or until the grains are fully cooked to tender and slightly chewy texture.
Drain any excess water.

Try these recipes with farro

Farro maintains an al dente texture after cooking, so you can safely add it to your soups without fear that it will become mushy. It is a great easy alternative to traditional risotto, easily bulks up salads, and makes a tasty filling for stuffed vegetables! Try farro in these recipes:
Shipping & Satisfaction Guarantee

Returns

At The Mediterranean Dish, we want you to feel completely confident and satisfied with your purchase. That's why we offer a 100% Satisfaction Guarantee. If, for any reason, you are not completely happy with your order, we will gladly refund your purchase price. More details.

Please note during the cold winter months, our olive oils can sometimes freeze during transit and cause some of the natural waxes to separate from the oil, causing some cloudiness or floating particles. This is completely normal and does not impact the quality of the olive oil in any way. To thaw, simply leave the olive oil in room temperature. Do not in any way warm up the olive oil in a microwave or put it in direct sunlight. Olive oil is best stored in a cool dark room to preserve its life and quality.

Shipping

We typically ship orders within 1 business day of receiving it. Most of our packages will be shipped UPS or FedEx Ground and will be delivered within 2-5 business days. Occasionally we ship via USPS if the packages are lighter in weight.

A shipping confirmation with tracking info is provided as soon as the order ships. Check you spam folder if you do not see your shipping confirmation, or feel free to contact us at sales@themediterraneandish.com.

At this time, we do not ship outside the United States.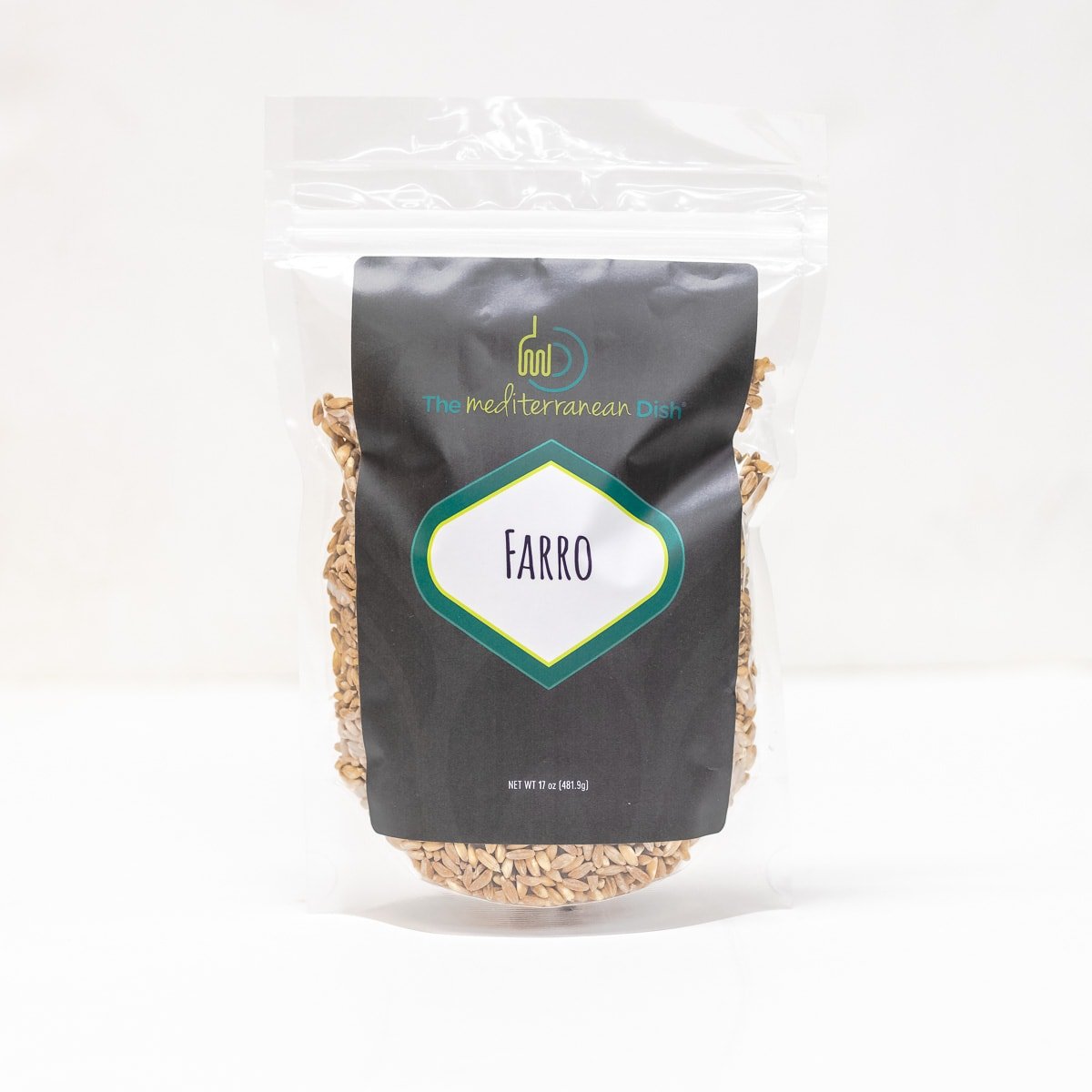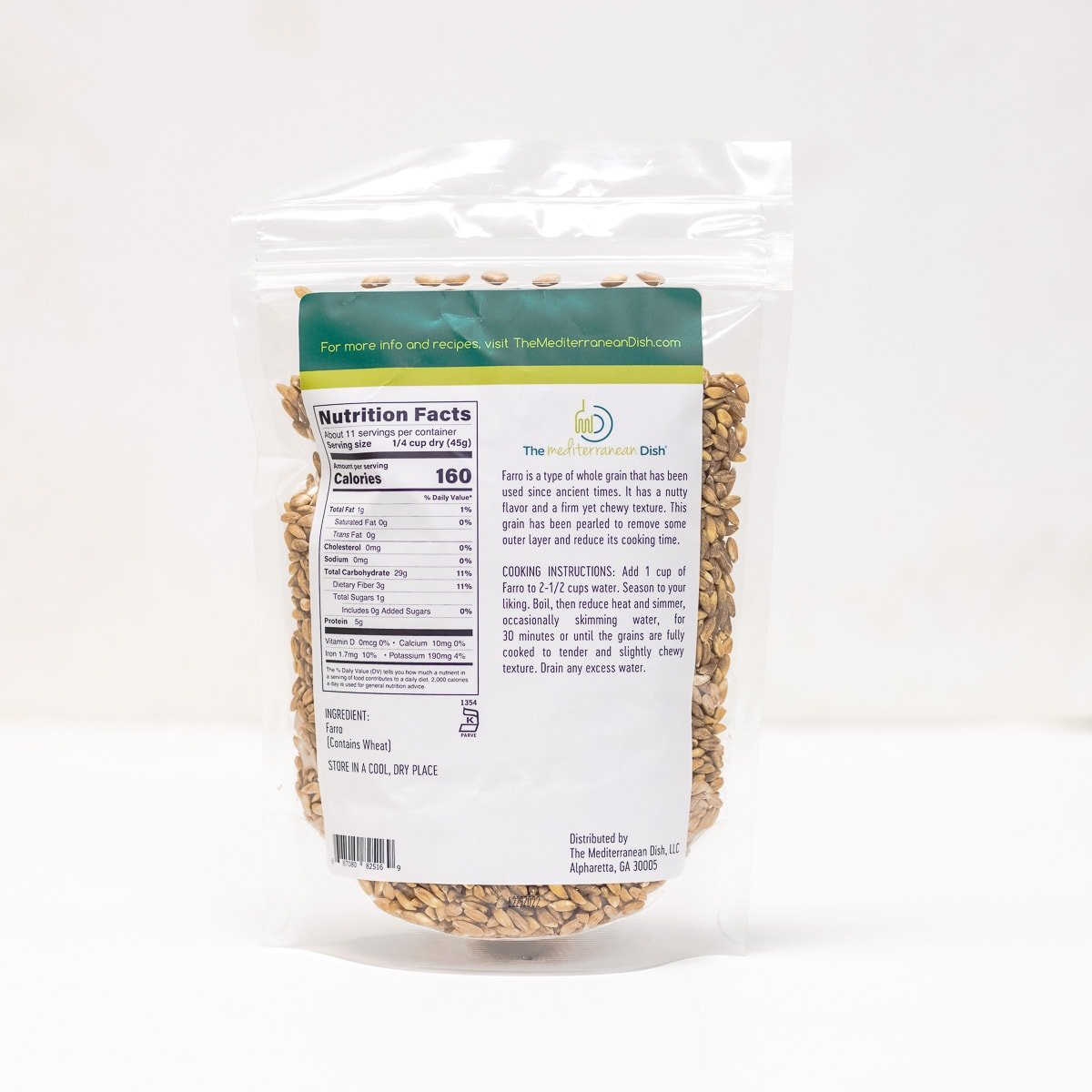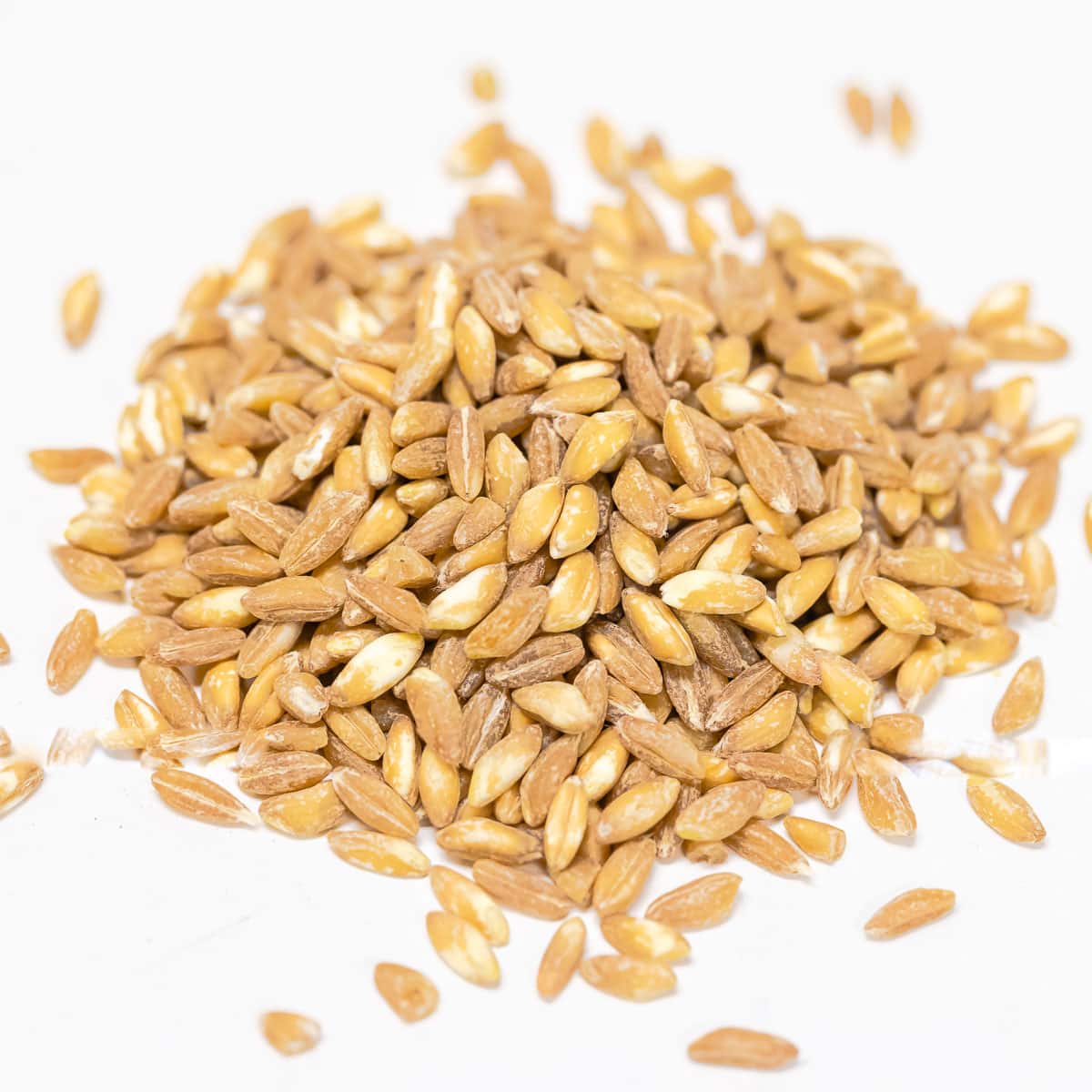 Why buy from us?
100% Satisfaction Guarantee
We believe in our products. That's why we guarantee your satisfaction or your money back.
Non GMO
You can be rest assured that none of our grains contain bioengineered ingredients.
Fresh
We are doing this the old fashioned way! Our suppliers package only to order, and we, in turn, order in small batches to ensure freshness and flavor integrity.
Wonderful grain. Tasty and filling
So delicious!
First time using this, and it was so yummy! Boiled, and then mixed with roasted leeks, chickpeas, currants, and a lemon vinaigrette.
Made a delicious carrot soup and now I can't go back! It was really delicious
Yumm!
Our first time of eating Farro and oh my gosh it was absolutely delicious! My wife mixed it with some wild rice and everyone throughly enjoyed it.
Farro
It was different. I love the texture. Thank you for inviting me with your recipes to try new food items.