Early Harvest - Greek Extra Virgin Olive Oil
Regular price
$27.00
Sale price
$28.99
Unit price
per
Sale
Sold out
Description

Fall 2022 Harvest | Acidity 0.30% | Polyphenols 507 | 500mL


Our Early Harvest extra virgin olive oil is a prized agoureleo from the Kotsovolos Family Estate in Christianoupolis, Greece. It is organically grown and processed from native Koroneiki olives. 

An exquisite cold extracted and unfiltered oil with a perfectly balanced complexity— rich green, fruity and pungent with a peppery finish. Our oil features high levels of polyphenols and extremely low acidity.


Here are the Quick Facts:

Single Estate

Hand-Picked

Cold-Pressed

Large 500 ML bottle

Origin


Our Early Harvest extra virgin olive oil is produced by the Kotsovolos family in the beautiful mountain village of Christianoupolis in Messenia, Greece. Like their cousins, the Hinaris family who produce our Private Reserve oil, the Kotsovoloses have been at this for more than 100 years!

Koroneiki olives are handpicked early in the season while still green to produce the prized 'early harvest' oil, known in Greece as 'agoureleo.' Once harvested, the olives are crushed within hours to preserve the quality, taste and aroma of the olives.

Properly stored olive oil is best consumed within 2 years from bottling date.
Shipping & Satisfaction Guarantee

Returns

At The Mediterranean Dish, we want you to feel completely confident and satisfied with your purchase. That's why we offer a 100% Satisfaction Guarantee. If, for any reason, you are not completely happy with your order, we will gladly refund your purchase price. More details.

Please note during the cold winter months, our olive oils can sometimes freeze during transit and cause some of the natural waxes to separate from the oil, causing some cloudiness or floating particles. This is completely normal and does not impact the quality of the olive oil in any way. To thaw, simply leave the olive oil in room temperature. Do not in any way warm up the olive oil in a microwave or put it in direct sunlight. Olive oil is best stored in a cool dark room to preserve its life and quality.

Shipping

We typically ship orders within 1 business day of receiving it. Most of our packages will be shipped UPS or FedEx Ground and will be delivered within 2-5 business days. Occasionally we ship via USPS if the packages are lighter in weight.

A shipping confirmation with tracking info is provided as soon as the order ships. Check you spam folder if you do not see your shipping confirmation, or feel free to contact us at sales@themediterraneandish.com.

At this time, we do not ship outside the United States.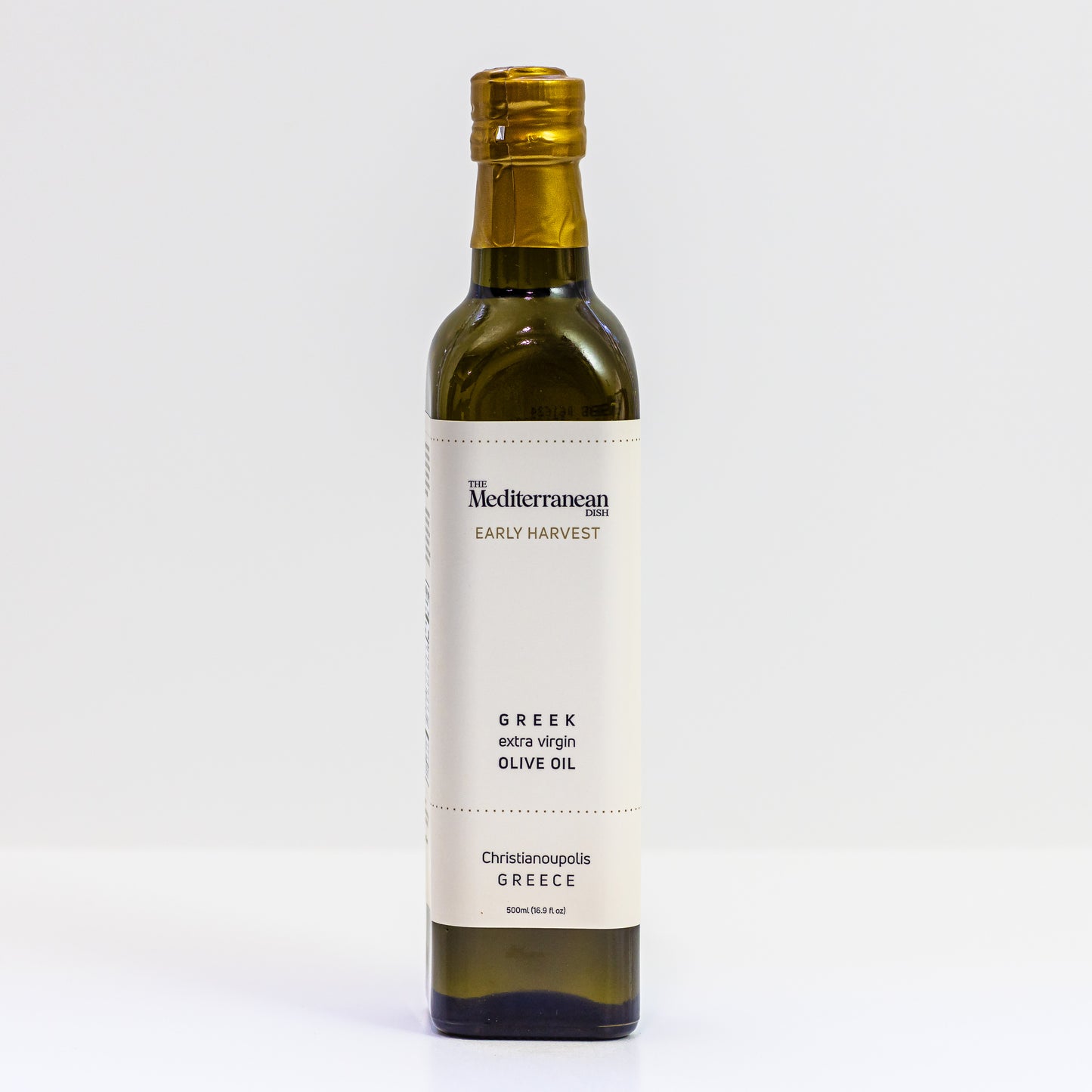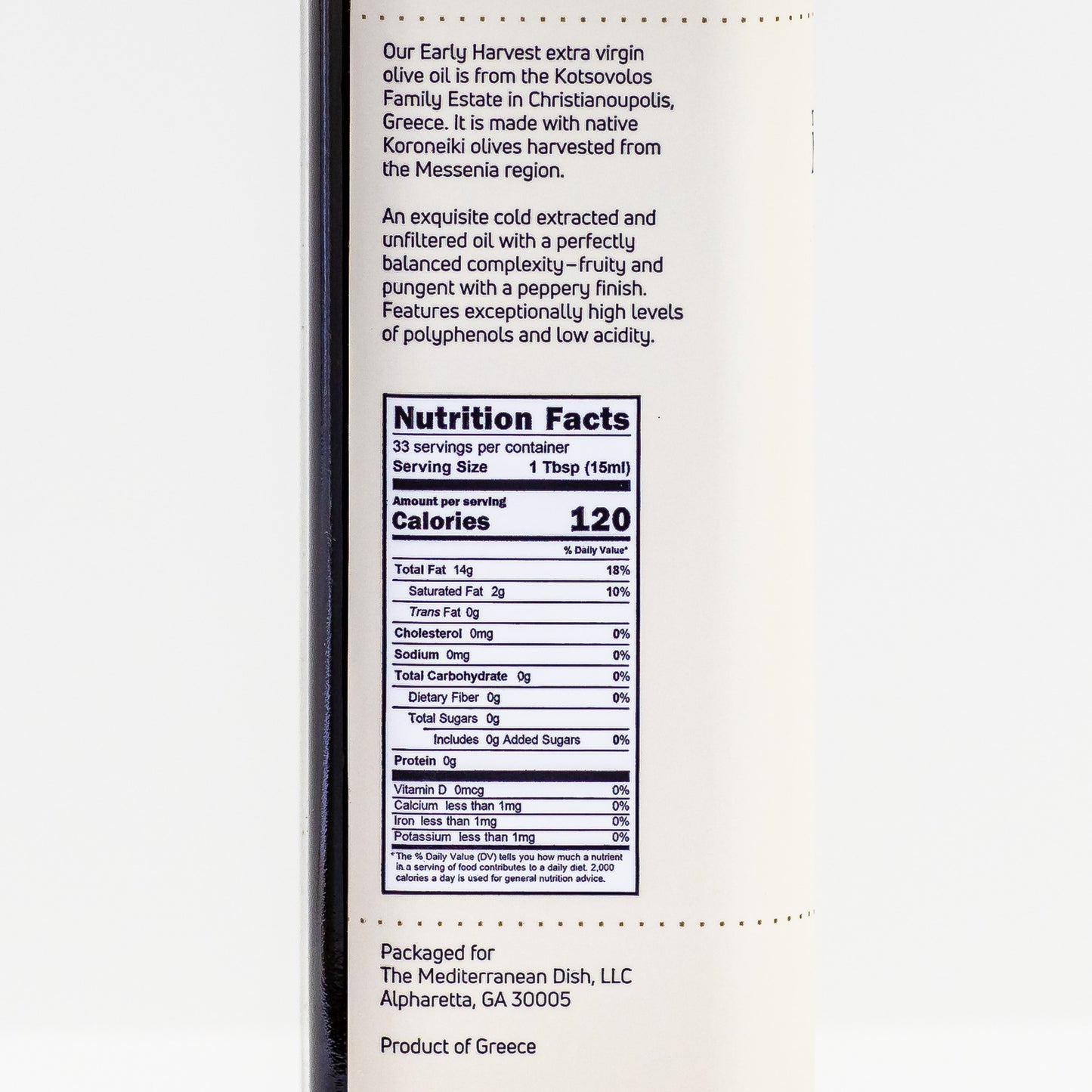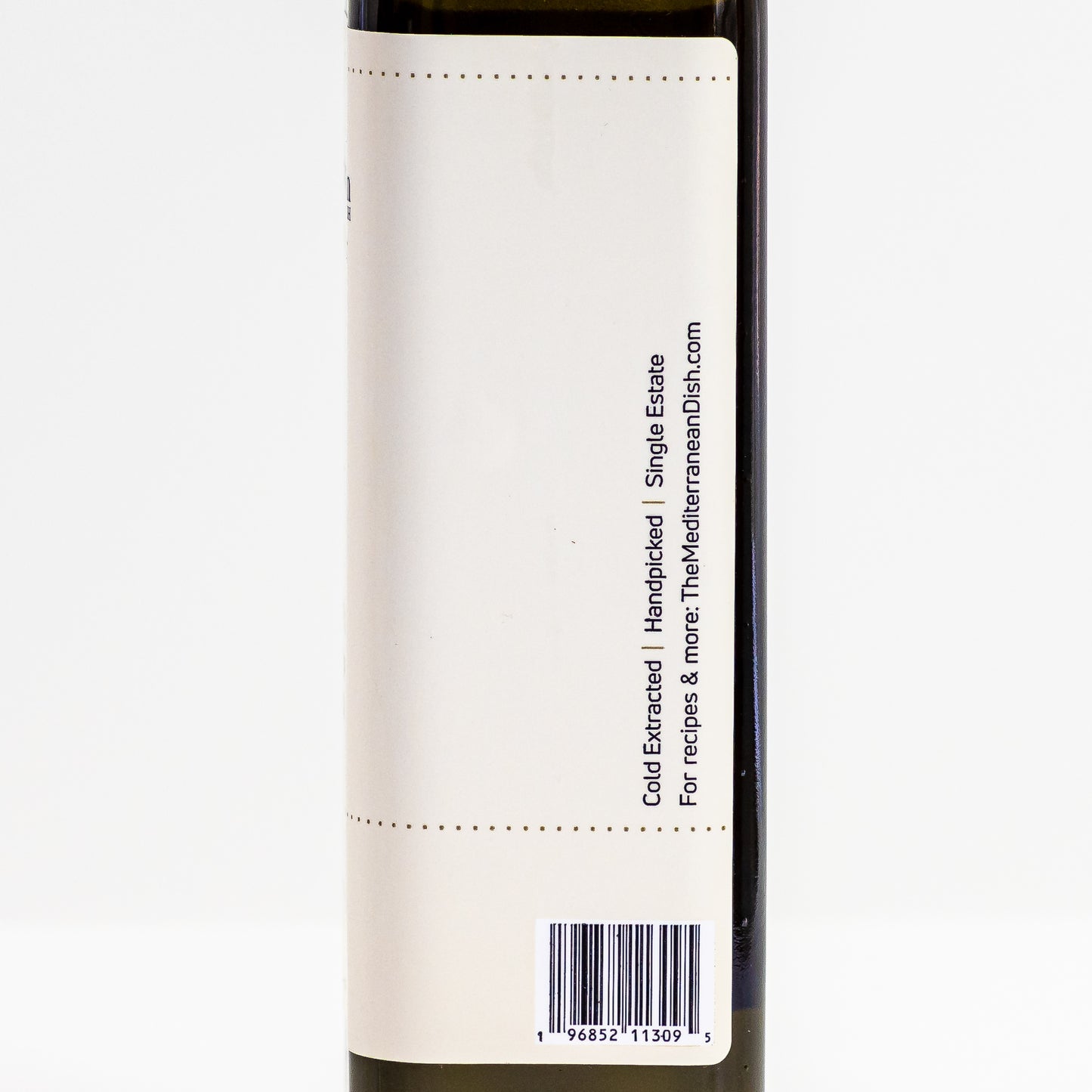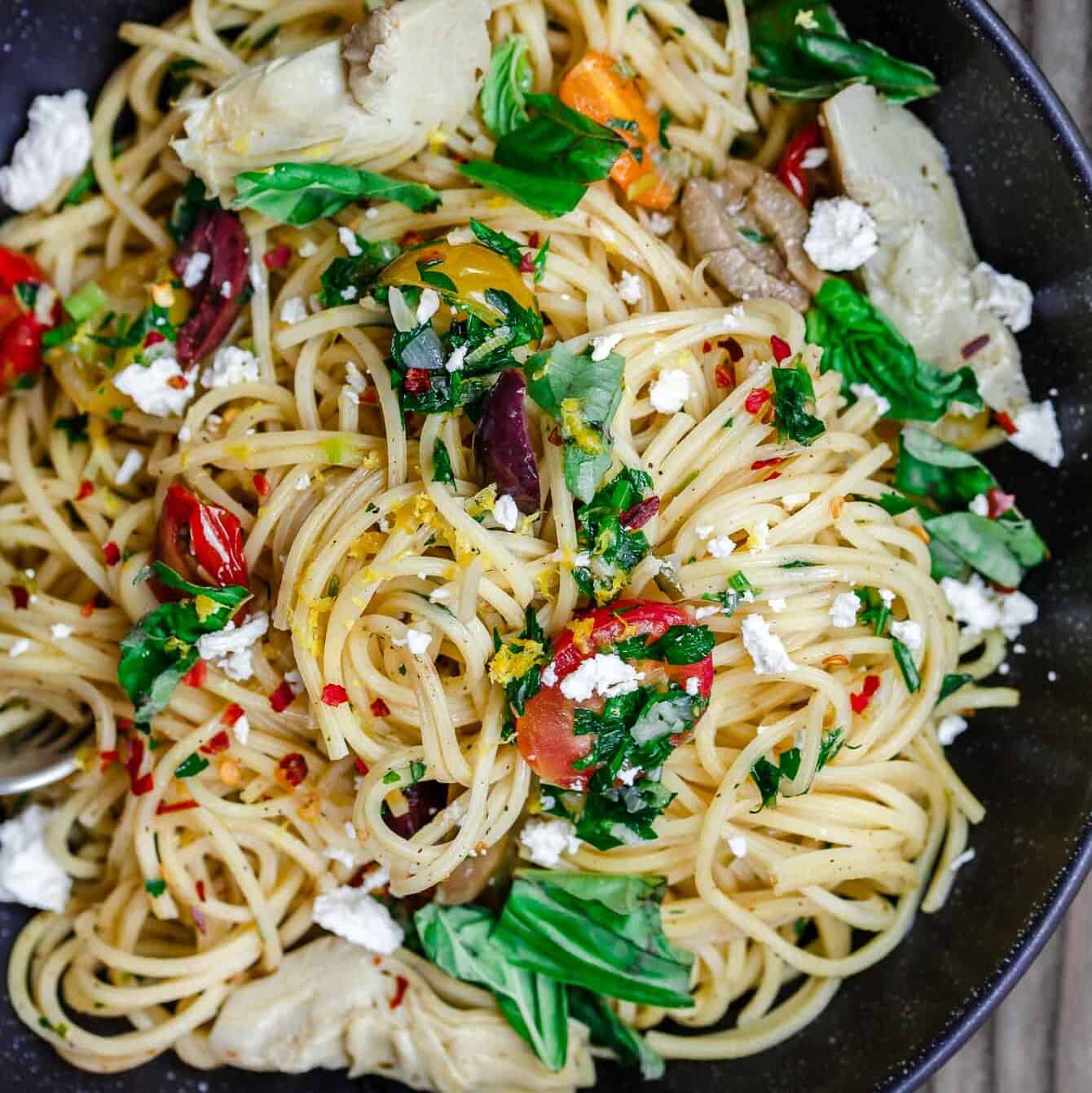 Why buy from us?
High Polyphenols
All our olive oils contain higher polyphenols than the average store-bought olive oil. This means our olive oil is loaded with antioxidants and powerful anti-inflammatory properties.
Early Harvest
Our olive oils are produced by olives that are harvested early before they ripen, ensuring they have bolder flavors and higher levels of polyphenols.
Single-Source
Our producers partner with small family estates from a single region, producing a far superior olive oil than average.
Early Harvest - Greek Extra Virgin Olive Oil
My favorite Greek olive oil
I love this olive oil, it's smooth and peppery - just a true joy to have. I love using it to top my soups and for salad dressings.
Early Harvest - Greek Extra Virgin Olive Oil
I've never been fond of olive oil, but I decided to try this brand and I have to admit, I like it a lot. It agrees with my palate and I will be purchasing again. I've used it in soups, veggies before baking and even lightly coat my pan and cooked an egg with it.