Urfa Biber
Regular price
Sale price
$7.29
Unit price
per
Sale
Sold out
Description

Urfa Biber, also known as Isot, hails from the sun-soaked city of Şanlıurfa in southeastern Turkey. The time-honored chili spice boasts a medium lingering heat, rich wine-like flavor and a delicate hint of smoke. Just a sprinkle will add a depth of flavor to everything from traditional recipes to your morning scrambled eggs. 

Description

To make Urfa Biber, chili peppers are harvested at the peak of ripeness. They're then sun-dried, carefully cured, and ground to be about the size of kosher salt. In Turkey, this ancient spice is used to add a subtle kick to kebabs, soups, stews, and more.
Shipping & Satisfaction Guarantee

Returns

At The Mediterranean Dish, we want you to feel completely confident and satisfied with your purchase. That's why we offer a 100% Satisfaction Guarantee. If, for any reason, you are not completely happy with your order, we will gladly refund your purchase price. More details.

Please note during the cold winter months, our olive oils can sometimes freeze during transit and cause some of the natural waxes to separate from the oil, causing some cloudiness or floating particles. This is completely normal and does not impact the quality of the olive oil in any way. To thaw, simply leave the olive oil in room temperature. Do not in any way warm up the olive oil in a microwave or put it in direct sunlight. Olive oil is best stored in a cool dark room to preserve its life and quality.

Shipping

We typically ship orders within 1 business day of receiving it. Most of our packages will be shipped UPS or FedEx Ground and will be delivered within 2-5 business days. Occasionally we ship via USPS if the packages are lighter in weight.

A shipping confirmation with tracking info is provided as soon as the order ships. Check you spam folder if you do not see your shipping confirmation, or feel free to contact us at sales@themediterraneandish.com.

At this time, we do not ship outside the United States.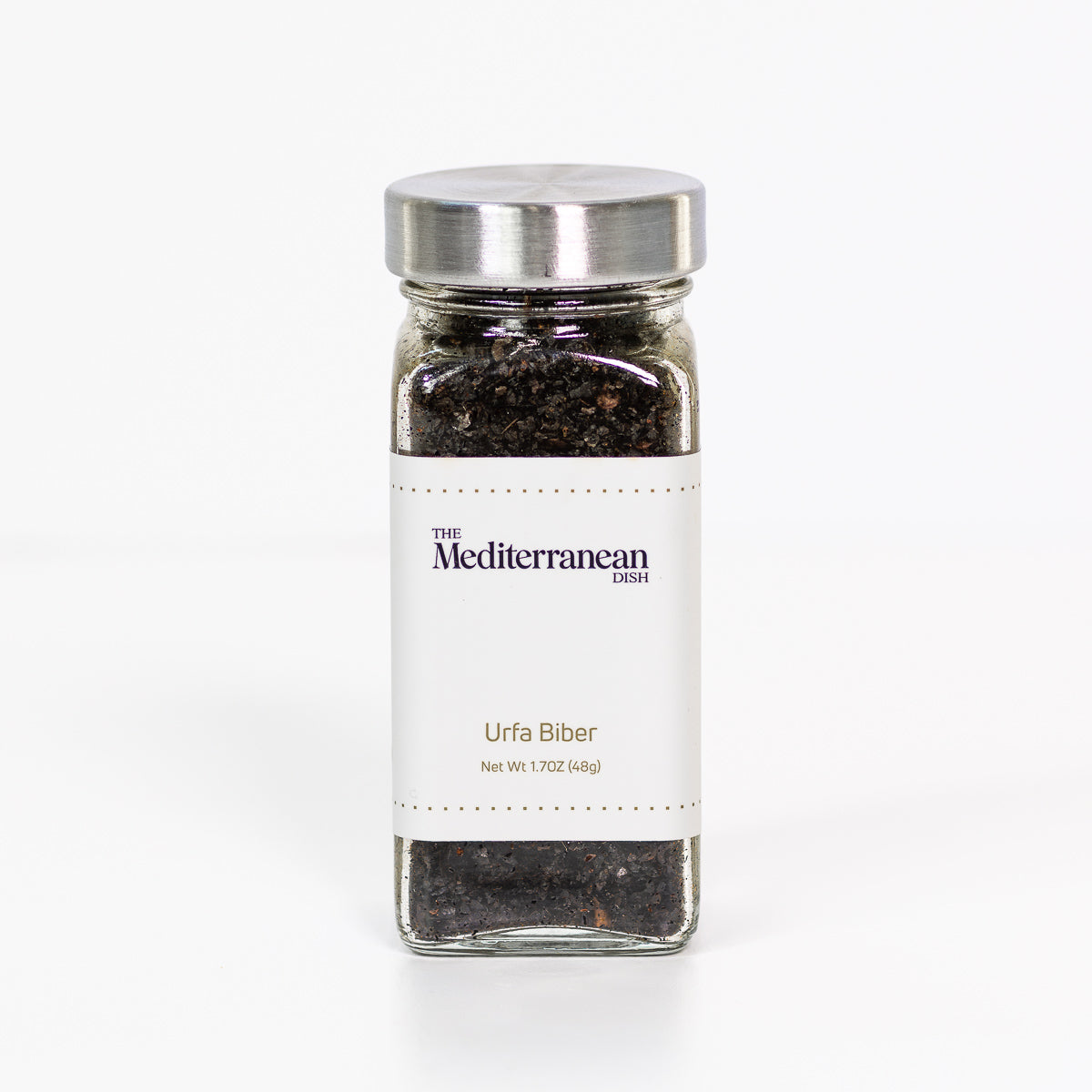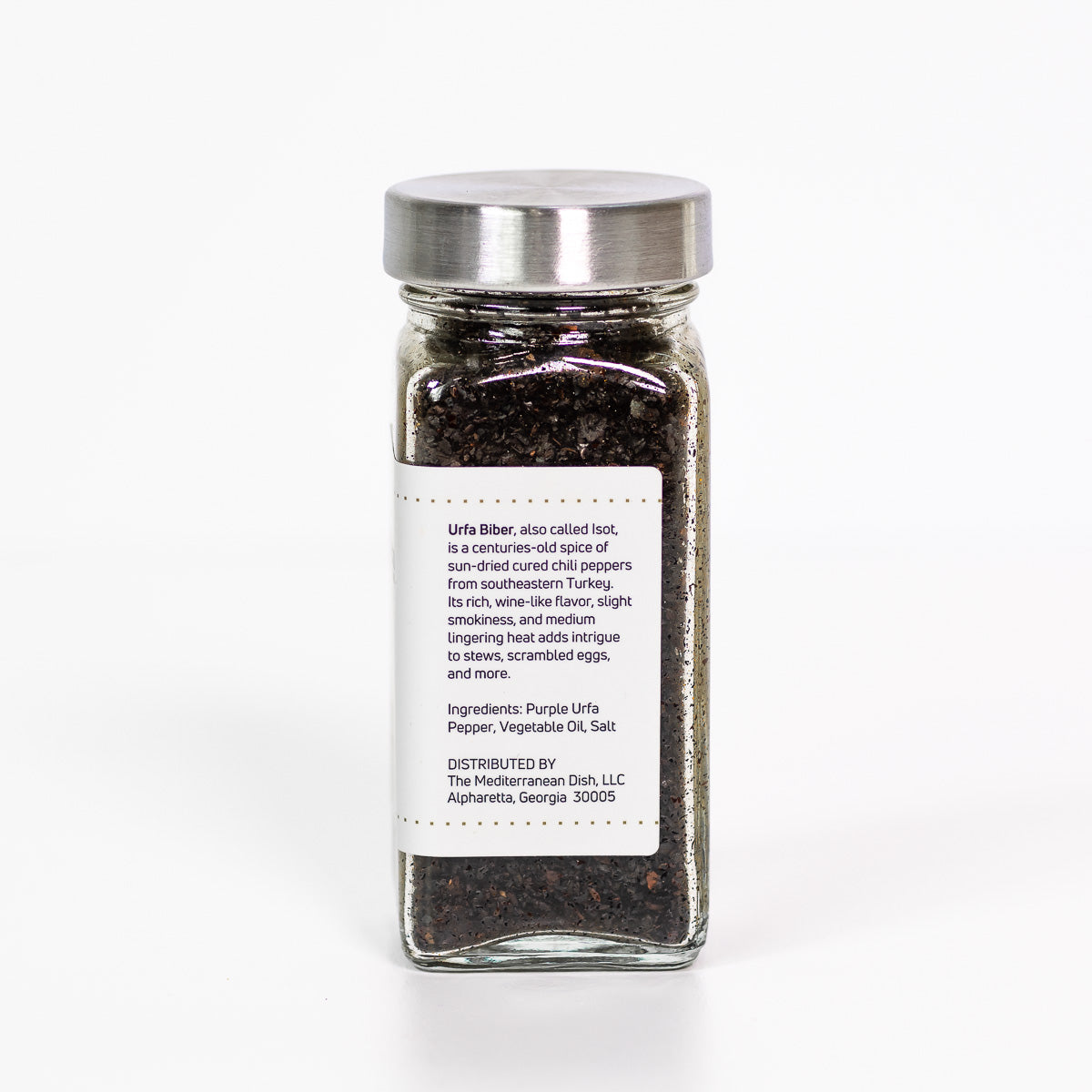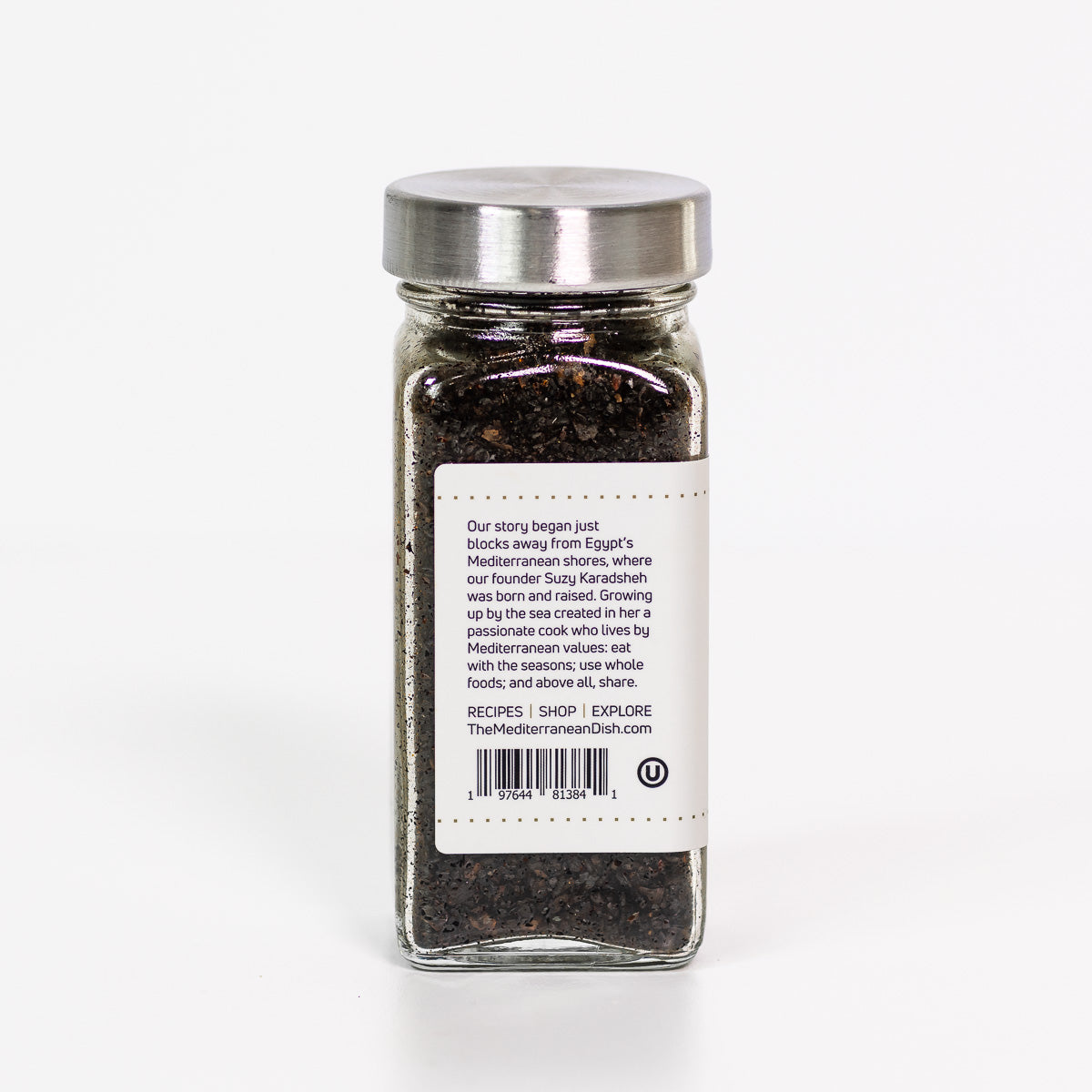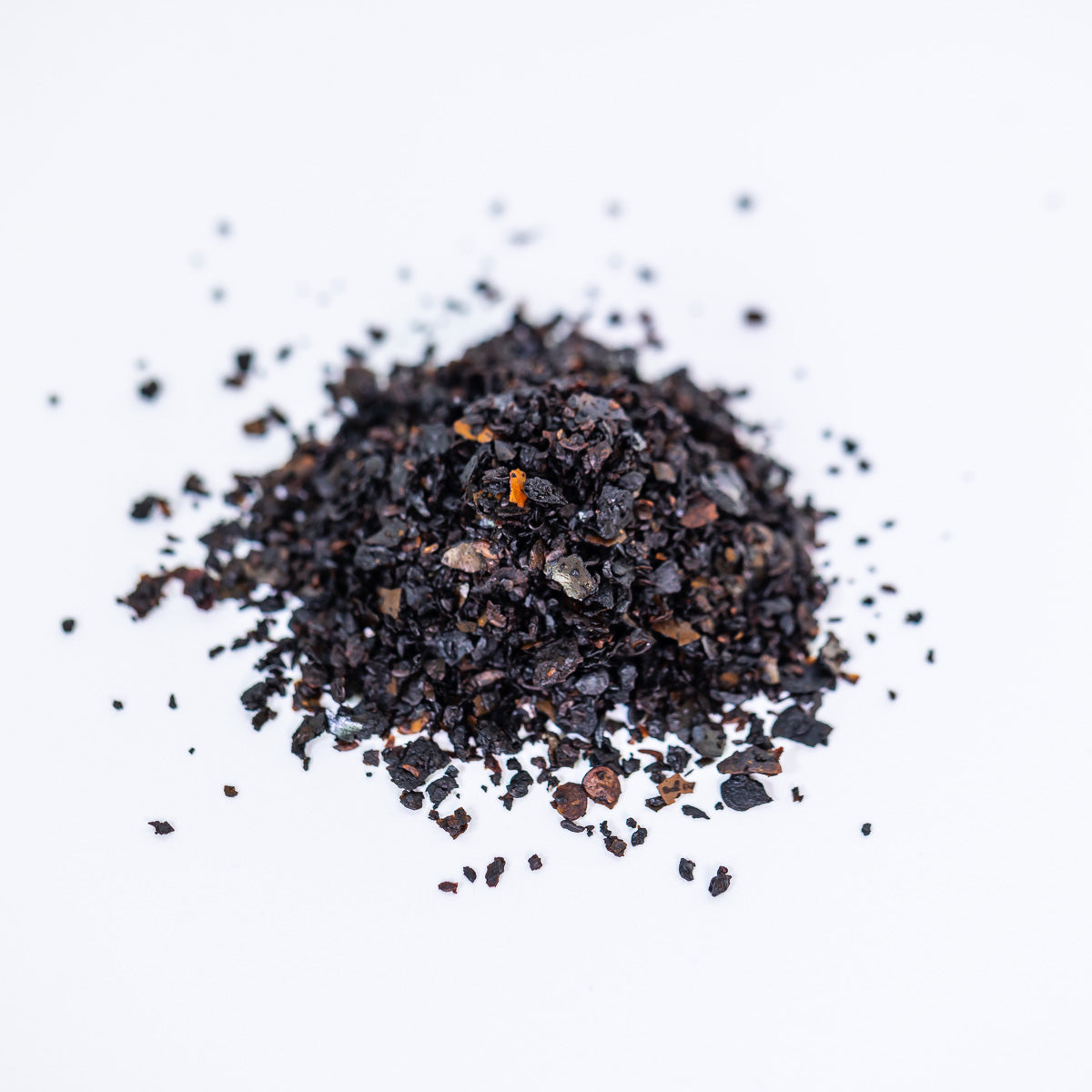 Why buy from us?
100% Satisfaction Guarantee
We believe in our products. That's why we guarantee your satisfaction or your money back.
Non GMO
You can rest assured that none of our spices contain bioengineered ingredients.
Fresh
We are doing this the old fashioned way! Our suppliers package only to order, and we, in turn, order in small batches to ensure freshness and flavor integrity.
love the mild pepper and tangy flavor. Great for roast chicken, pork or vegetables!
Urfa Biber
I used it to make your Butter Beans With Garlic, Lemon And Herbs. They were fantastic!! My husband loved them with the spice! Can't wait to make more recipes using it.
Out on my counter for use
This is a unique flavor that is not hot, but distinctive in its flavor. I have used it in simple meals even on cottage cheese, salad, etc. It now sits near the stove with the traditional salt and pepper because it is a delicious spice.
Delish!!!
This purple pepper is fantastic, not hot just smokey n delicious! I love it on, let me see, everything!!! I keep the jar in my spice cabinet close to the stove. I will be getting it again and again. This is such a great spice.