Couscous
Regular price
Sale price
$7.29
Unit price
per
Sale
Sold out
Description

Couscous–pronounced Koose Koose–is likely North Africa's most popular and most versatile dish. Although it looks like a grain, it's technically a pasta made with semolina flour from crushed durum wheat. Our all-natural couscous is par-cooked, which makes it a super quick side dish that's ready in 10 minutes.

Net wt. 13 oz. (368.5 g)

Description

Our all-natural couscous is par-cooked, which makes it a quick side dish you can prepare in about 10 minutes or so.

How to Make Couscous (Basic Instructions)

In saucepan, boil 1 cup water. Remove saucepan from heat and stir in 1 tbsp olive oil, 1 cup couscous, and pinch of salt. Cover and let sit for 10 minutes off heat until couscous has absorbed all the liquid. Separate couscous gently using a fork and serve.

You can use it in a variety of ways; it makes the perfect bed to your favorite stews like this Moroccan vegetable tagine, as a side to a simple baked salmon, and more!
Shipping & Satisfaction Guarantee

Returns

At The Mediterranean Dish, we want you to feel completely confident and satisfied with your purchase. That's why we offer a 100% Satisfaction Guarantee. If, for any reason, you are not completely happy with your order, we will gladly refund your purchase price. More details.

Please note during the cold winter months, our olive oils can sometimes freeze during transit and cause some of the natural waxes to separate from the oil, causing some cloudiness or floating particles. This is completely normal and does not impact the quality of the olive oil in any way. To thaw, simply leave the olive oil in room temperature. Do not in any way warm up the olive oil in a microwave or put it in direct sunlight. Olive oil is best stored in a cool dark room to preserve its life and quality.

Shipping

We typically ship orders within 1 business day of receiving it. Most of our packages will be shipped UPS or FedEx Ground and will be delivered within 2-5 business days. Occasionally we ship via USPS if the packages are lighter in weight.

A shipping confirmation with tracking info is provided as soon as the order ships. Check you spam folder if you do not see your shipping confirmation, or feel free to contact us at sales@themediterraneandish.com.

At this time, we do not ship outside the United States.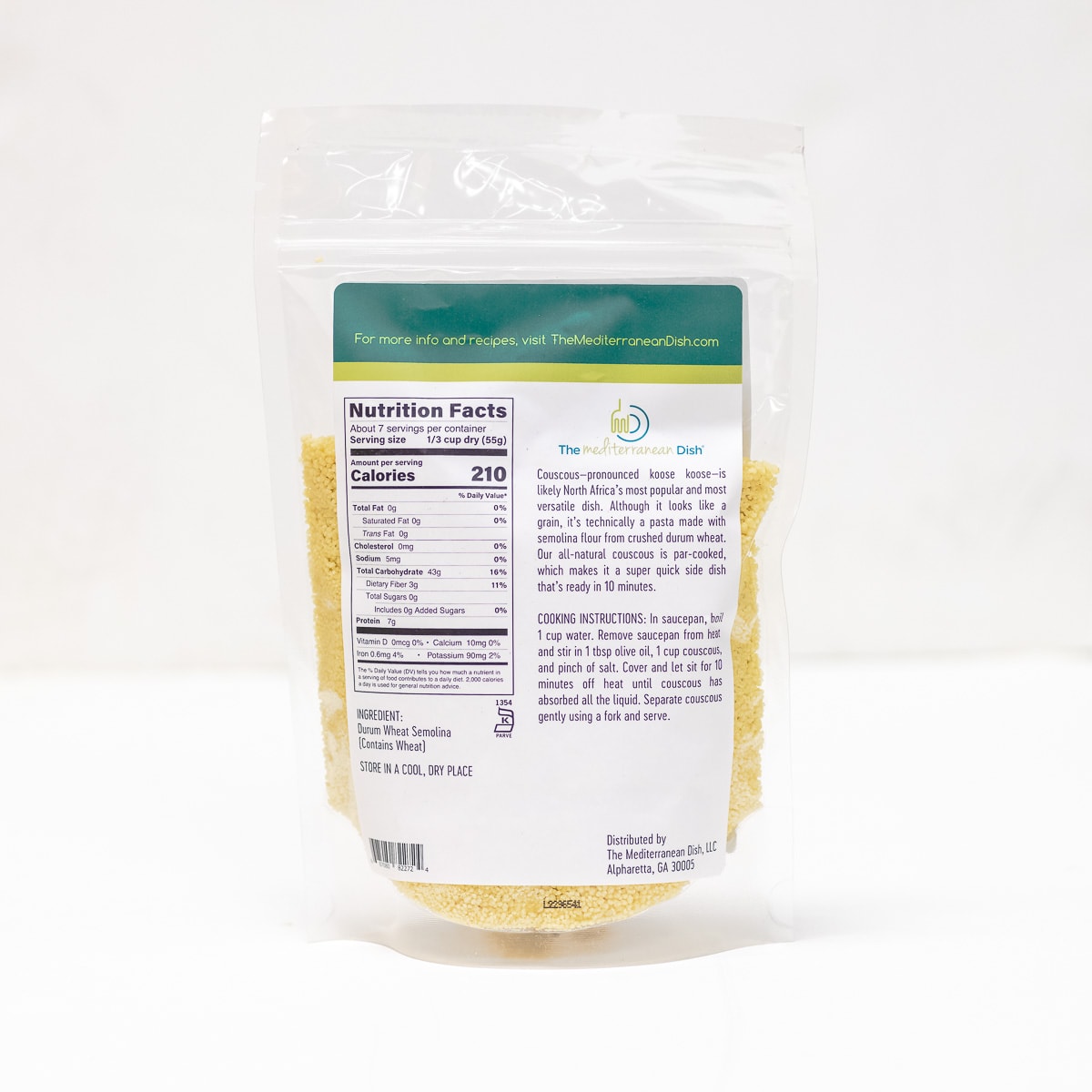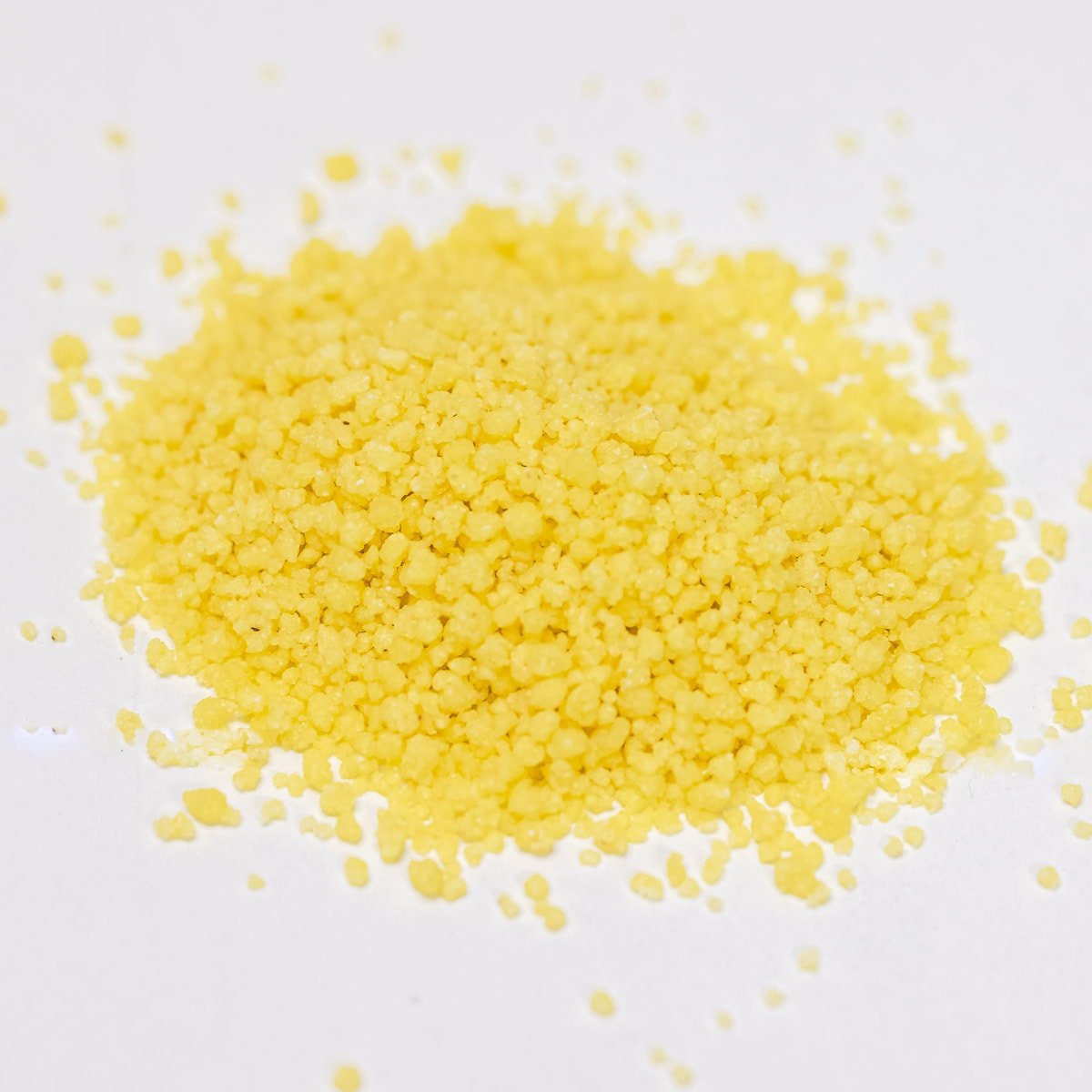 Why buy from us?
100% Satisfaction Guarantee
We believe in our products. That's why we guarantee your satisfaction or your money back.
Non GMO
You can be rest assured that none of our couscous contain bioengineered ingredients.
Fresh
We are doing this the old fashioned way! Our suppliers package only to order, and we, in turn, order in small batches to ensure freshness and flavor integrity.
Okay
Couscous were okay. Next time I'll try the pearl couscous.
Great site! A lot of
Great site! A lot of very interesting hints and tips for beginners and advanced miditerranean
cuisine lovers.