Harissa Paste by Villa Jerada
Regular price
Sale price
$12.99
Unit price
per
Sale
Sold out
Description

A Moroccan-style spread, this harissa paste features many different flavors from spices such as cumin, coriander and garlic powder, to fresh mint, tomato paste and preserved lemons. This versatile condiment is slightly sweet, smoky, tangy, and just enough spicy but not too hot.

Net weight: 6 ounces – glass jar

Description

A Moroccan-style spread, this harissa paste features many different flavors from spices such as cumin, coriander and garlic powder, to fresh mint, tomato paste and preserved lemons. This versatile condiment is slightly sweet, smoky, tangy, and just enough spicy but not too hot.

The Harissa N ̊1 from Villa Jerada is award winning and is made with the finest quality ingredients such as high quality Organic Moroccan olive oil which give its rustic style and unique texture, making it different from any other Harissa out on the market.

How to use

Made in the USA, the harissa recipe hails from the mother of Moroccan-born founder Mehdi Boujrada, founder of Villa Jerada.

Ingredients

Dried chili peppers, olive oil, cumin, coriander, garlic powder, preserved lemons, mint, caraway seed, tomato paste, vinegar, salt and water
Shipping & Satisfaction Guarantee

Returns

At The Mediterranean Dish, we want you to feel completely confident and satisfied with your purchase. That's why we offer a 100% Satisfaction Guarantee. If, for any reason, you are not completely happy with your order, we will gladly refund your purchase price. More details.

Please note during the cold winter months, our olive oils can sometimes freeze during transit and cause some of the natural waxes to separate from the oil, causing some cloudiness or floating particles. This is completely normal and does not impact the quality of the olive oil in any way. To thaw, simply leave the olive oil in room temperature. Do not in any way warm up the olive oil in a microwave or put it in direct sunlight. Olive oil is best stored in a cool dark room to preserve its life and quality.

Shipping

We typically ship orders within 1 business day of receiving it. Most of our packages will be shipped UPS or FedEx Ground and will be delivered within 2-5 business days. Occasionally we ship via USPS if the packages are lighter in weight.

A shipping confirmation with tracking info is provided as soon as the order ships. Check you spam folder if you do not see your shipping confirmation, or feel free to contact us at sales@themediterraneandish.com.

At this time, we do not ship outside the United States.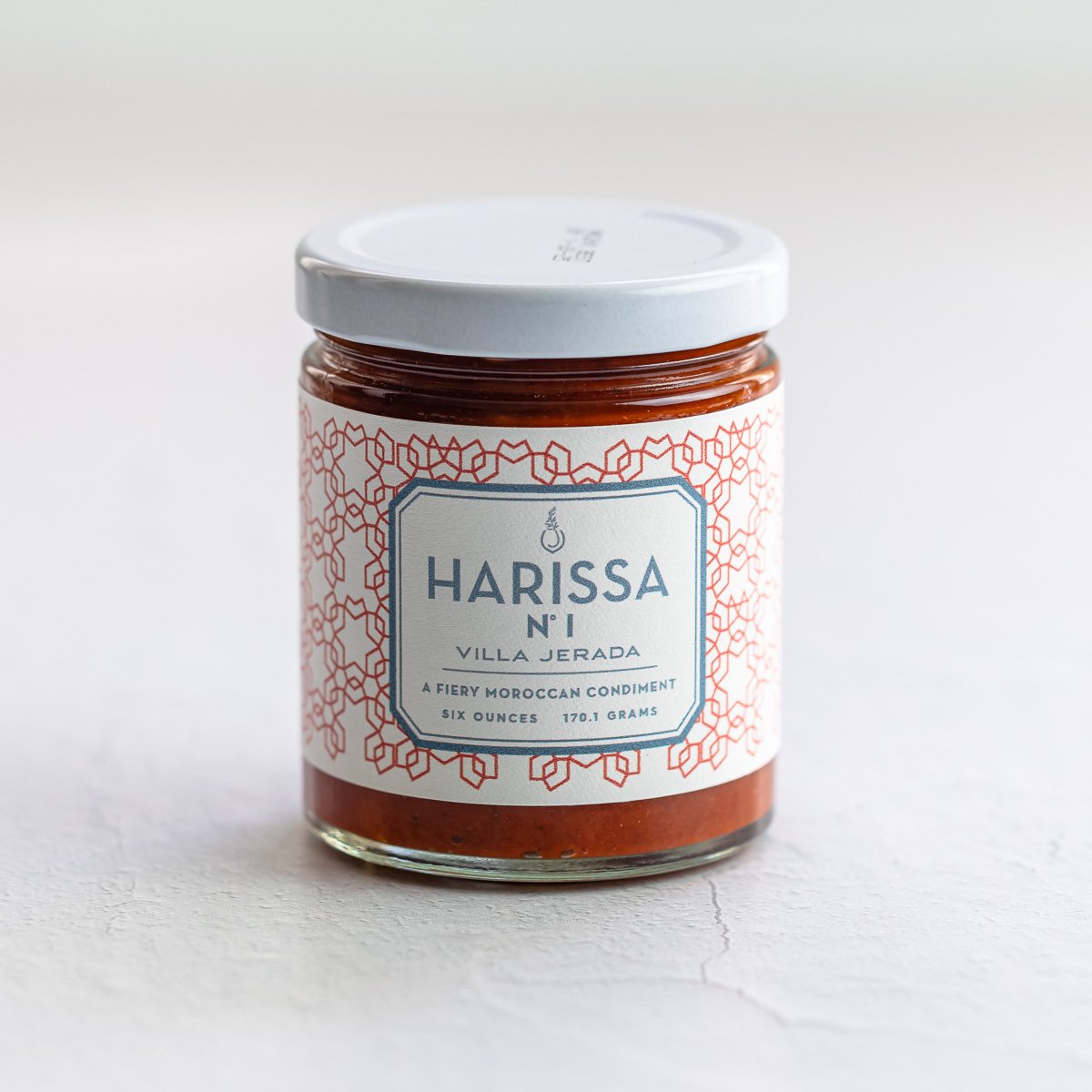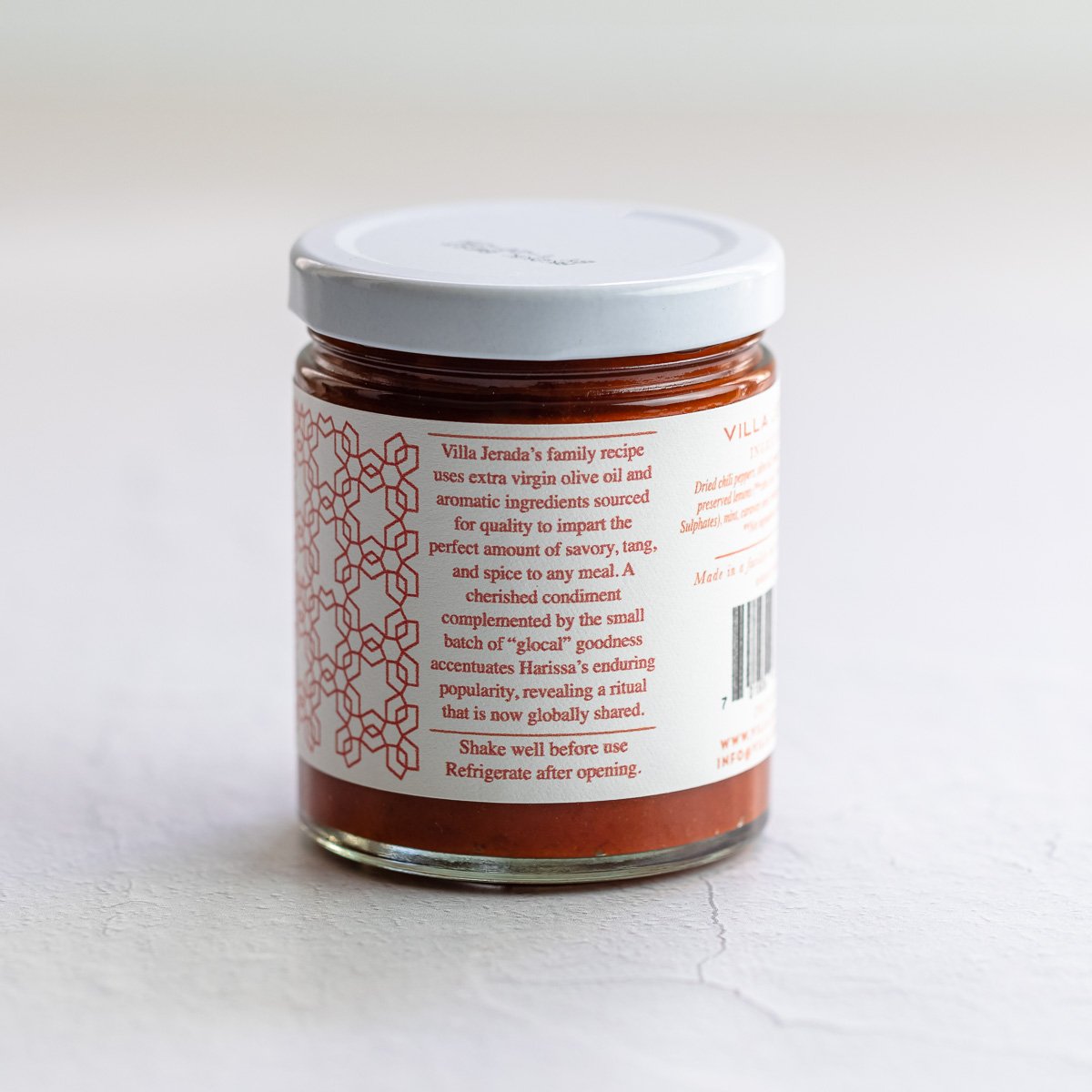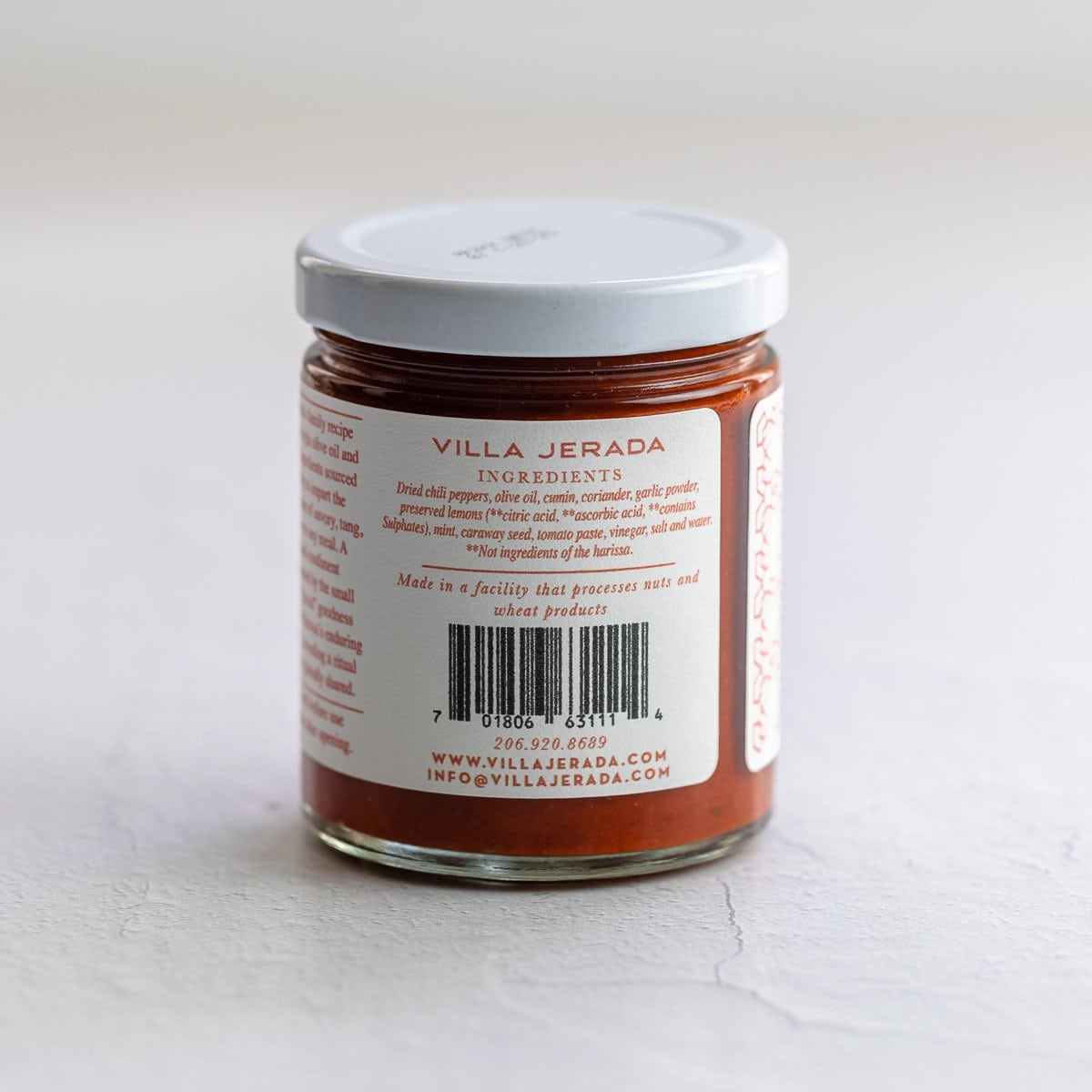 100% Satisfaction Guarantee
We believe in our products. That's why we guarantee your satisfaction or your money back.
Harissa Paste
It adds so much wonderful flavor! My favorite is using it to make Lablabi! It is worth every penny!!
Loved it!
Harissa paste added the perfect kick for both chicken and salmon!! It made a delicious meal quick and easy!!
Loved the harissa paste but did not expect it to be so spicy. Made the cauliflower with harissa .You said to apply generously but I applied it too generously. It was really spicy but loved it anyway.
Unique warmth
I thought this harissa might be too spicy for my family, but it turned out to be delicious added to a ground beef rice bowl I made with chickpeas and carrots. Great depth of flavor and just a mildly warm heat once it's cooked. I will be adding it to shakshuka today.
Question??
I actually have a match purchase this product yet, but I have a question. I have a jar of the Harissa seasoning but not the paste, what would be the ratio if I were to use the seasoning instead of the paste if I found a recipe that calls for the paste?? Thank you so much!! I appreciate you and all of your beautiful works!!